can YOU
SAVE a LIFE
in 4 minutes?
If you don't help someone who's not breathing...
within 4 minutes, brain damage is likely!
Listen up. We are going to make this easy for you! All you have to do is start caring. Caring enough to learn a few skills that could make the difference between life and death!
 A work colleague or a friend collapses. What do you do? Your son falls and hit's his head badly.. Are you prepared?
Four Minutes first aid provide local courses at a range of venues across South Wales and at our training centre in North Cardiff and Caerphilly
Our courses are fun and focus on practicing skills. We run a full range of Emergency First Response courses including basic life support, CPR, AED and First Aid for Adults and Children. The courses are suitable for families, parents, children, and professionals. Health and Safety at work is vitally important and we regularly run corporate classes. Training is delivered  by qualified EFR Instructors following the same priority of care as used by medical professionals. We  run courses in different locations, Llanishen and Lisvane Reservoir,  Cardiff Business Park and Caerphilly Business Park.
Our courses follow the latest CPR guidelines defined by the European Resuscitation Council.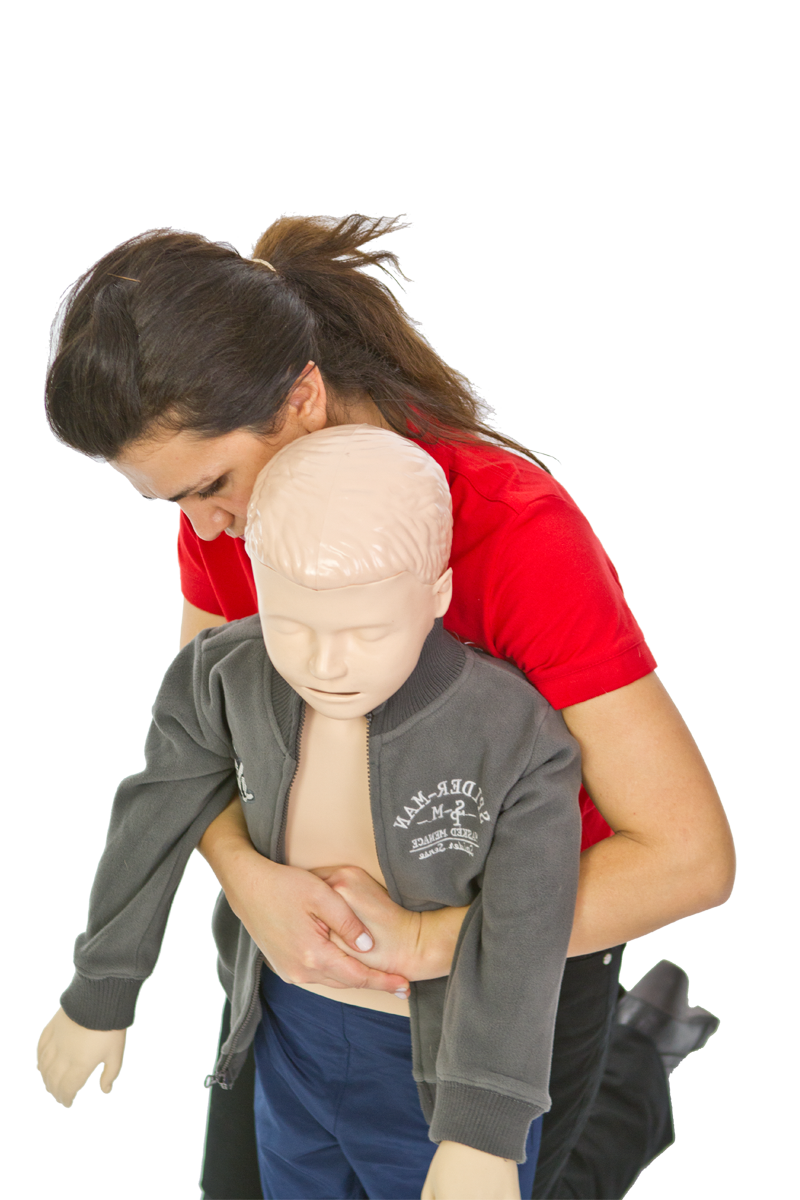 Basic Life Support CPR AED (BLS) Certified Training Duration - 5 hours Time: 10am -…
Read our latest First Aid Guides
Christmas is full of traditions, but one tradition may just take your breath away….literally! It is a tradition in the…
What do some of our customers think?
I enjoyed the theory and practical aspects of the course; the relaxed nature of the course. I had done most of the course many years ago and most came flooding back. The tutor was extremely knowledgeable and provided clear explanations and guidance.
Keith D, Maesteg, Retired
I particularly liked being able to practice after each theory session.
Emma C, Aberdare, Student Midwife
I really enjoyed all of the course and feel confident in handling an emergency situation.
Tanya P, Pontypool, Gym Instructor
I liked the secondary training by looking at lots of real-life conditions particularly for pupils at a school.
Lora Z, Teacher
Just been on a Basic Life Support with AED course with Four Minutes and I was very impressed with how much was included on the course. I really felt as though I was learning a lot and I now feel very confident that I'd be able to help in the event of an emergency. Fotini made the course a lot of fun and really took the time to explain what we were learning and how it could help. Stuart Bryant, Tekeez, Caerphilly
Learning how to administrate first aid to an infant is so important. I was very impressed with the training aids and with the instructors teaching approach. Poppy, Massage Therapist, Cardiff
Lots of hands on. Great response to questions. The content was appropriate. The teacher was easy to relate to.
Julie G, Teacher
Excellent delivery, nice balance between getting the information, training and humour by Alex.
Jo M, Learning Support Assistant
Attended a great course today, for Emergency First Response Life Support. Very fun and friendly course with lots to learn, which can help to save lives. Very good value for money and learned a lot. Richard Hillsdon, Tekeez, Caerphilly
Explanations were clear and instructions were easy to follow. I wish we had done a little more skills practice – perhaps the final scenario in smaller groups.
Matthew I, Teacher
The Course was clear, gave me lots of better use of my first aid. Very happy with the instructor. Rob B, Caerphilly, Technician
The range of scenarios helped me become more confident and helped me to remember key steps. Gareth P, Treharris, Multi-Sports Coach
Today I completed a Manual Handling course with Four Minutes. I definitely advanced my skills and knowledge of manual handling techniques as a furniture installer. It was a great day. Thanks for passing on your skills and experience Fotini! Simon, D&G Office Interiors
I enjoyed the interactivity of the course. It made me feel more confident in my skills. Tom S, Cardiff
Great use of videos to explain what to do in various scenarios. Lots of equipment to practice with. Fotini was great at explaining things in a clear and simple way. The course was very useful and I feel much more prepared to deal with an emergency situation in the future.
Zara W, Cardiff, Dentist
A good combination of practical and theoretical learning.
Megan H, Exeter, Multi Sports Coach
Was a great course, really enjoyed it and felt more confident to deal with emergencies with children! There were a lot of opportunity to practice and we used really high tech training aids. Thank you. Aston, Dentist, Aberdare
A good combination of practical and theoretical learning. Megan H, Exeter,Multi Sports Coach
The course tutor realises how difficult, and sometimes boring, can be so she tries to implement a bit of fun and humour to make it easier to stay concentrated. Adam E, Abercynon, Delivery Driver
Informative course, Fotini was great at explaining everything in detail, clear and simple. Pamela C, Caerphilly, Carer
As from today, if you need any lifesaving* done I'm your girl! I have been on Fotini Teneketzi's (Four Minutes) excellent first aid course and am now available for heart attacks, cardiac arrests, strokes, choking incidents and serious bleeding. I can even zap you with one of those defibrillators. All certified and confident. Thanks! *Lifesaving refers to first aid only; I am NOT the girl for running into burning buildings, wrestling crocodiles, getaway car driving etc.  Jen, Pontypridd
We had a great day learning emergency first aid at work! Mike, Operations Director, D&G Office Interiors, Cardiff