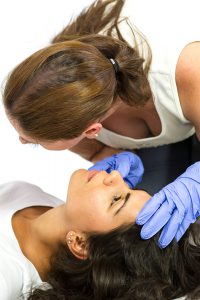 Basic Life Support CPR AED (BLS) Certified Training
Duration – 5 hours
Time: 10am – 3pm
Cost – £85+VAT per person
Courses run every month
Location: Caerphilly Business Park
BOOK BELOW
12th October Cardiff Business Park – Llanishen
  16th November Cardiff Business Park – Llanishen
  23rd November Caerphilly Business Park
 7th December Cardiff Business Park -Llanishen
Emergency First Response Primary Care (CPR and AED) teaches you how to respond effectively to life-threatening emergencies. This course focuses on basic life support skills such as scene safety, initial casualty assessment and CPR, taught through instructor led theory sessions, video presentations and and plenty of skill practice.
Students will leave with a thorough grounding and be able to react quickly in an emergency situation.
Evidence shows that where AED's have been used the survival rates of sudden cardiac arrest victims are far higher than when defibrillation is delayed until the ambulance arrives. This CPR Certification will ensure participants are confident in their use of an AED and can respond quickly to an emergency.
AED's are the only effective treatment to restore a persons heartbeat suffering from ventricular fibrillation or ventricular tachycardia where the victim has only minutes to live. AED's are more affordable than ever!
During this 5 hour certified course you will learn how to deal effectively with choking, stem serious bleeding and handle spinal injuries. The Red Cross and St John Ambulance tend to run large classes with less time to practice but we specialise in smaller groups, providing high quality student training materials and the latest hi-tech training aids.
We will teach you:
Scene Safety Assessment
Applying Barriers and why we use them
Primary Assessment of the Casualty
Alerting Emergency Services
Rescue Breathing Techniques
Cardiopulmonary Resuscitation (CPR)
Automated External Defibrillation (AED)
Choking (Obstructed Airway Management)
Serious Bleeding Management
Shock Management
Spinal Injury Management
Who is this course for?
Doctors, Nurses or professional carers
Gym and Sports Instructors
Individuals who need a CPR certification
Why choose this course?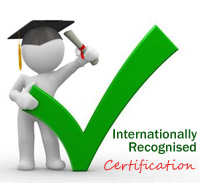 Emergency First Response Primary Care with AED gives you the skills you need to perform effective CPR and deal with life threatening emergencies involving family members, friends, colleagues or anyone in need of help. This training course prepares you to confidently handle all emergency situations effectively.
This CPR and AED training course follows the latest 2015 CPR guidelines produced by the European Resuscitation Council and updated every 5 years.
If you have an expired cpr certification then our course is the perfect CPR certification renewal course.
Are there any prerequisites?
No prior first aid qualification is required
No minimum age limit applies
It takes approximately 5 to 6 hours depending on prior knowledge and size of group
Our Participant Pack and high quality training materials are included in the course price